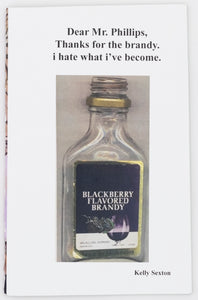 Dear Mr. Phillips, Thanks for the Brandy. i hate what i've become.
Regular price
$9.99
$0.00
Unit price
per
Author: Kelly Sexton
Publisher: Vegetarian Alcoholic Press (2018)
Kelly Sexton returns with a snarkier and shorter collection of her offbeat yet harrowing poetry. If you like no-bullshit writing that takes pride in the craft, this is for you.
---